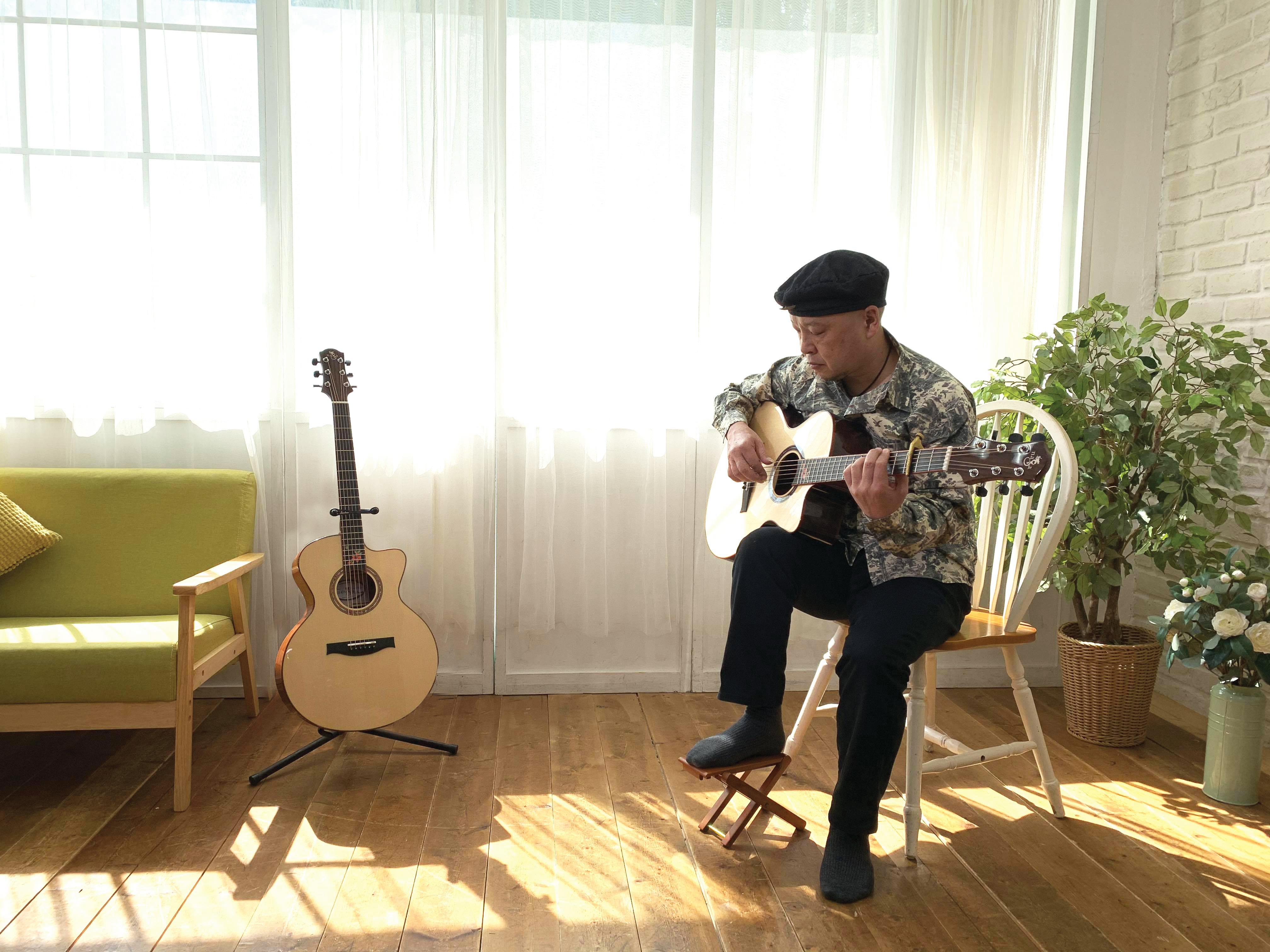 Masaaki Kishibe "Hana" Series, is specially designed by the world class luthier of "Water Road" guitars, Akio Masuda. These guitars have used signature headstock, body and the full bracing specification of "Water Road" guitars, with the inlay of Naga Logo. Attractive and fascinating outlooks.
After the samples guitars were created, they were immediately sent to Tokyo, Osaka and Taiwan to be inspected by Masaaki Kishibe, Akio Masuda and Huang Chia-Wei, Finger-Style Guitar Artist and also the founder of Naga Guitars respectively.
After the quality was assured, they traveled to the guitar factory in Zhang Zhou, China, to perform a quality check on all the guitars that were manufactured by the factory. Masaaki Kishibe and Akio Masuda then put their signatures on the inlet personally as an act of quality assurance.
Masaaki Kishibe "Hana" Series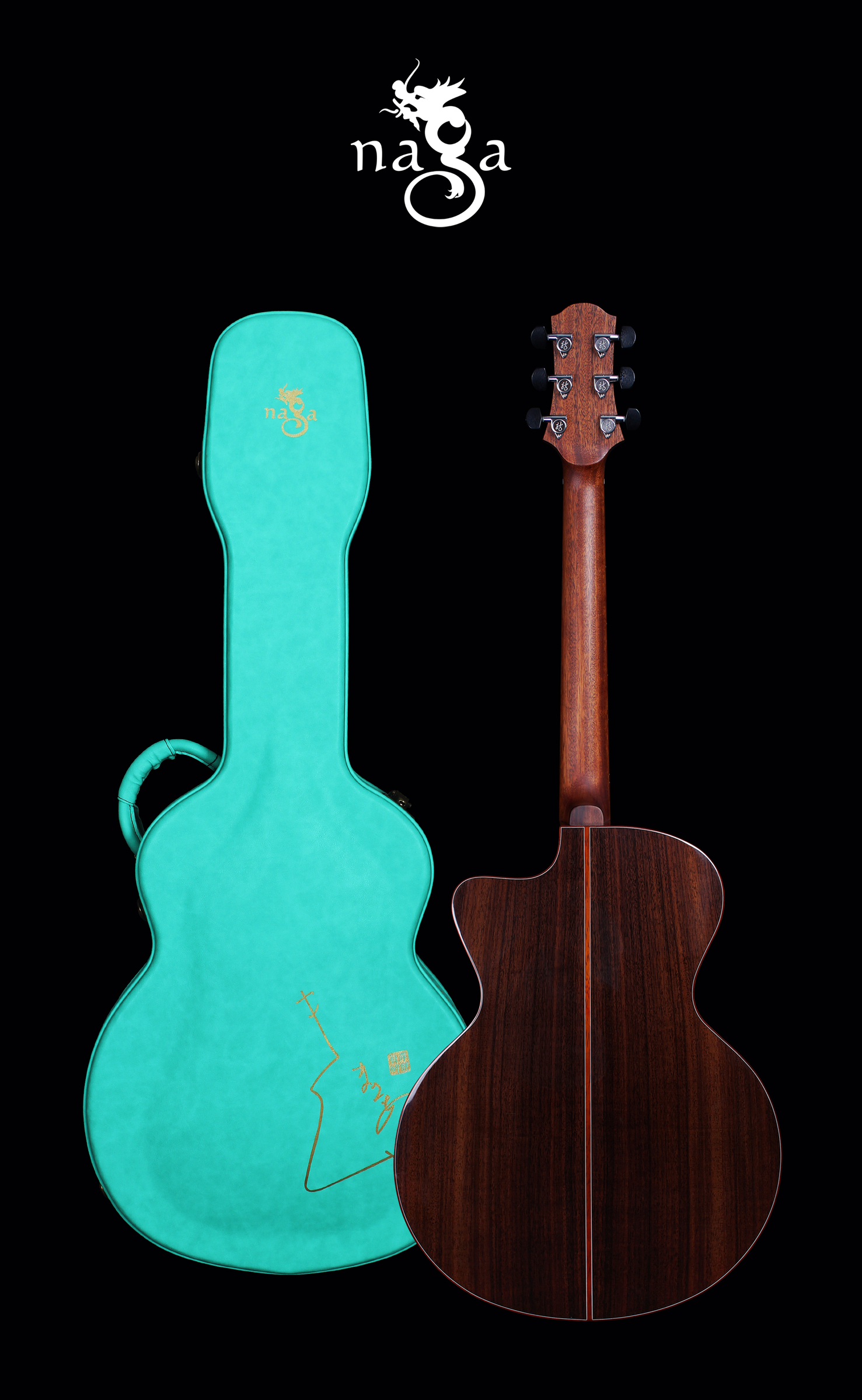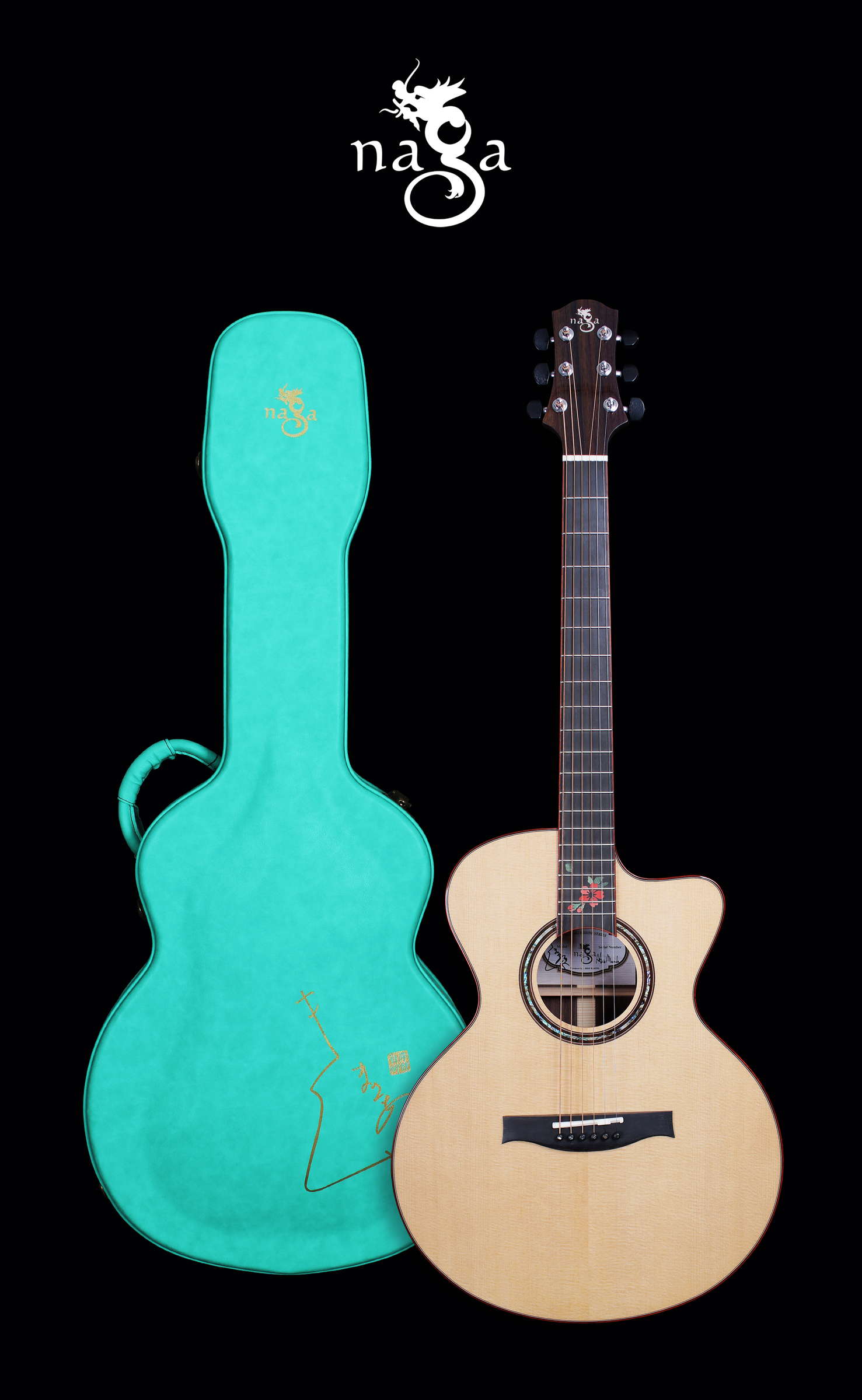 Masaaki Kishibe "Hana" Series [SSJW-26MK] Rosewood